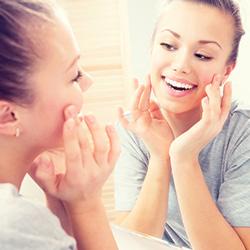 Free Educational Series will Show Patients Different Options for Looking Their Best 
as the Holidays Approach
Sarasota, Florida—October 12, 2015— Holcomb – Kreithen Plastic Surgery and MedSpa, PLLC ("Holcomb – Kreithen"), one of the leading plastic surgery practices in Florida, announced today that it will host "Plastic Surgery University," an educational series of mini seminars covering aesthetic and plastic surgery options, at the Mall at University Town Center ("UTC Mall") in Sarasota, FL on Saturday, October 24, 2015.
The goal of the event is to provide hands-on information about surgical and non-surgical treatment options available that can help people look their best in time for the upcoming holidays.
The event will take place outside the Saks Fifth Avenue store beginning at 11:00 AM. Seminars will run on the hour through 6:00 PM. Four information stations, each one focusing on the key Holcomb – Kreithen practice areas — face, body, laser and skin— will be set up in the center of the mall. The seminars are free to attend, and all attendees will receive a free gift and will be eligible for multiple drawings.
The seminar schedule is as follows:

11:00 AM and 3:00 PM
Injectables and Skin Care
Introducing Kybella®, Restylane Silk® and Voluma®
(Kim Daily, PA-C, Linda Goforth, PA-C, Jocelyne DeMaio, Medical Esthetician)
12 Noon and 4:00 PM
Laser-Assisted Facelift (as seen on "The Doctors")
Plastic Surgery of the Face and Nose
(Dr. J. David Holcomb, M.D.)
1:00 PM and 5:00 PM
Mommy Makeover, Body Contouring and Breast Enhancement
Cellfina™ –Smooth that Lasts
(Dr. Joshua Kreithen, M.D.)
2:00 PM and 6:00 PM

Lasers, Light, Cryo, Ultrasound and More!
Introducing Halo™ for Radiant Skin
(Dr. J. David Holcomb, M.D., Kim Daily, PA-C, Linda Goforth, PA-C)
Both existing and new patients are encouraged to RSVP to Holcomb – Kreithen Plastic Surgery and MedSpa for this event. Please call 941-365-8679 or visit www.sarasota-med.com for more information.
Commenting on the announcement, Dr. J. David Holcomb said, "We are pleased to offer the opportunity to look your best in time for important holiday events by explaining the wide variety of options at your disposal. This event will showcase our most popular advanced treatments and aesthetic technologies in one setting so that you can make an informed decision that fits your needs."
Holcomb – Kreithen is an official partner of the UTC Mall. Among the past successful events it has sponsored at the mall were a private health and wellness seminar held at The Saks Fifth Avenue store, and a progressive dining experience and fashion event held with fine dining establishments located in the mall.
About Holcomb – Kreithen Plastic Surgery and MedSpa
Holcomb – Kreithen Plastic Surgery and MedSpa offers a comprehensive range of aesthetic surgical and non-surgical treatments that enhance the lives of men and women. The founding physicians of the practice include J. David Holcomb, M.D. (Facial Plastic and Cosmetic Laser Surgeon) and Joshua Kreithen, M.D. (Breast and Body Contouring Specialist). An Aesthetic and Wellness Medicine specialist is available to help patients refine their appearance and optimize their inner physical well-being and health.
Holcomb – Kreithen Plastic Surgery and MedSpa is renowned for its expertise in facial plastic surgery, plastic surgery of the breasts and body, and cosmetic laser surgery. The AAAASF-certified facility includes a private outpatient ambulatory surgical center. Its MedSpa offers numerous options for minimally invasive and non-surgical contouring of the face and body and state-of-the-art laser and skin care.
The Holcomb – Kreithen Plastic Surgery and MedSpa staff is comprised of an extraordinary group of professionals whose primary goal is the safety and care of their patients in their beautiful downtown Sarasota location. They are committed to treating patients and each other with kindness, compassion and dignity at all times.
Contact
[email protected]