The aging process can manifest itself in any number of ways, but the most common — and the most immediately noticeable — are often found on the skin. Anything from sun exposure to simple genetics can cause your skin to develop signs of aging like wrinkles, fine lines, and lost elasticity...but you don't always need to undergo invasive surgery, in order to achieve the regenerative results you've been hoping for.
At Holcomb - Kreithen Plastic Surgery and MedSpa, we offer the Forever Young BBL treatment, which utilizes highly-advanced broadband light therapy to treat signs of aging on the skin, allowing you to reclaim that youthful glow and once again enjoy a refreshed and rejuvenated experience, without the need for any invasive surgery or frustrating recovery period. Reach out and set up an in-person consultation, to learn more about whether Forever Young BBL is right for you!
How Can Forever Young BBL Help?
The Forever Young BBL treatment is an incredibly effective that works with your skin's deeper layers to stimulate the production of collagen and elastin, two naturally-occurring compounds that allow your skin to retain its volume, texture, and overall youthful appearance. By heating specific layers of the skin with pulsed light, Forever Young BBL encourages your body to produce more collagen and elastin, especially in areas where the production of these compounds has declined. This is a highly effective way to treat:
Fine Lines
Wrinkles
Pigmentation
Lost Elasticity
Sagging Skin
Sun Damage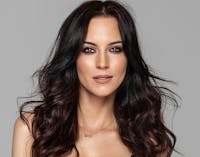 If you've been wondering how you can refresh and rejuvenate your skin, without undergoing an invasive surgical procedure, Forever Young BBL might very well be perfect for you. This treatment is quick, comfortable, and doesn't involve any downtime. Reach out and set up your in-person consultation to learn more about Forever Young BBL and what it can do for you today!