Our highly trained skin care specialists will evaluate your skin and then treat you to a relaxing yet effective customized medical facial for your skin type. Vitamin C infusion treatments for rejuvenation, Green Tea Masks to calm inflammation and more. Facials can be combined with home skin care regimens, peels and microdermabrasion to enhance these procedures or on their own for great looking and feeling skin any time. Regular facials will result in lasting skin improvements you will love!
Facial Therapies

HydraFacial

Gentle exfoliation, extraction, antioxidant and peptides infusion for an instant glow. Good for all skin types, including rosacea patients.

Diamond Glow (Dermalinfusion)

A deep, 3 in 1 treatment that simultaneously exfoliates, and extracts while infusing specific serums tailored to your skin care needs or concerns. Diamond Glow can be used on both the face and body.
Dermaplaning
Our highly-trained skin care specialists will be happy to introduce you to this very popular procedure – used on small areas of the skin or on the entire face to gently exfoliate, it also removes the "peach fuzz" which traps excess dirt and oil. Quick and painless, the treatment leaves skin with a smoother glowing appearance. 45 minutes
Cosmelan Mask
Improve extreme pigmentation and melasma correction- Severe pigment condition with minimal downtime.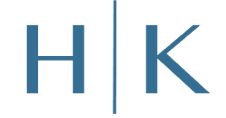 SkinMedica Peels
Vitalize Peel
The vitalize peel can help you achieve dramatic improvement in texture and tone for a a healthier more youthful look and feel with minimal down time. This special formulation includes a unique blend of peeling agents: alpha-hydroxy acids, beta-hydroxy acids, resorcinol, and retinoic acid (obtained by physicians only). This is a highly effective rejuvenation procedure with no downtime. 60 minutes
Rejuvenize Peel
Rejuvenize Peel is an advanced formulation of peeling agents, with a built-in anti-irritant and penetration enhancer that provides controlled exfoliation of the uppermost damaged layers of the skin to reveal fresher and healthier skin. Provides predictable results with minimal down time. Our clients love this peel! 60 minutes
Illuminize Peel
Improve radiance and complexion - for mild skin imperfections with no downtime.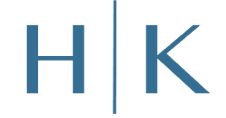 Microneedling
Traditional Microneedling
Collagen Induction Therapy to stimulate collagen and elastin to plump and tighten skin with Hyaluronic Acid and brightener for pigmentation.