Signs of aging are most common in the face and neck, but they can present themselves just about anywhere on the body. As we get older, spend more time in the sun, and generally move through life, our skin starts to lose its elasticity, and that youthful glow can start to diminish. At Holcomb - Kreithen Plastic Surgery and MedSpa, we offer a number of treatments, both surgical and non-surgical, that can help to refresh and revitalize your skin, rejuvenating your appearance and effectively peeling away the years, so you can look younger and fresher, every day.
The Forever Body BBL treatment is a highly-effective pulsed light treatment that can revitalize and rejuvenate the skin on various parts of the body. Reach out and set up your in-person consultation today!
What Can Forever Body BBL Do?
By delivering concentrated pulses of light into specific layers of the skin, broadband light therapy is able to reduce a number of signs of aging on the skin, by stimulating the production of collagen and elastin. These two compounds, which your body produces naturally, help your skin retain moisture, while also maintaining its shape, texture, and volume. As we age, these compounds start to diminish, so Forever Body BBL stimulates their production, encouraging your skin to rejuvenate itself naturally, for beautiful, natural-looking results.
Forever Body BBL can help with the following issues:
Sun Damage
Fine Lines
Wrinkles
Pigmentation
Vascular Issues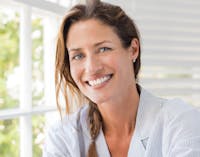 If you've been feeling frustrated by imperfections, sagging skin, wrinkles, or looseness, the Forever Body BBL treatment might be perfect for you. This non-surgical treatment is completely safe, painless, and can be completed on a lunch break, allowing you to get back to your life, without missing a beat. Reach out and set up your in person consultation, to learn more about what Forever Young BBL can do for you!
Before & After
Patient or Procedure filler text here.