While issues like wrinkles and sagging skin can certainly contribute to an aged appearance, other issues might be robbing you of your youthful glow, as well. Dead and damaged skin cells, random debris collected throughout the day, and dead skin cells that build up over time can all contribute to a less-than-ideal appearance...but you don't have to undergo an invasive surgical procedure in order to refresh and renew the way your face looks.
Dermaplaning is a non-surgical, minimally-invasive procedure that can refresh and rejuvenate your face, without the need for any frustrating downtime or annoying recovery period. Reach out and set up an in-person consultation, to learn more about dermaplaning and what it can do for you today!
What Is Dermaplaning?
Dermaplaning is a skin resurfacing procedure that uses a special surgical blade to gently scrape away the top layer of dead epidermal cells. Dermaplaning can be used on small areas of the skin or on the entire face and also removes the "peach fuzz" which traps excess dirt and oil without growing back thicker.
Non-invasive, it can improve scarring and smooth out small facial wrinkles. It can also help to make other skin care treatments more effective. Quick, painless, & effective, it requires no downtime –this treatment leaves skin with a smoother appearance.
At his modern facility, Dr. Kreithen gives patients a wide range of options to improve their appearance and look years younger. Dr. Kreithen and his team of specialists utilize the most advanced techniques to provide Botox, laser hair removal and Radiesse patients with the best results possible.
How Can Dermaplaning Help Me?
When enough debris has built up on the surface of your skin, it can make you appear uneven, tired, and even slightly aged. The dermaplaning procedure removes the topmost layer of skin, taking everything you don't need along with it, leaving fresh, healthy layers of skin for the world to see.
Our patients love dermaplaning for the following reasons:
Minimally-invasive
No downtime
Clearer complexion
Softer, smoother skin
Reduced fine lines
Reduced wrinkles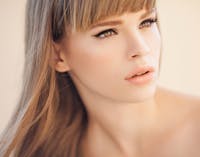 Use Dermaplaning to Enhance Your Results
One of the most widely-enjoyed aspects of dermaplaning is the fact that it neatly enhances the results produced by your favorite skincare products. Since the top layer of skin is removed during this procedure, the layer underneath is able to absorb products much more effectively and easily.
The Holcomb - Kreithen Difference
We understand that every patient brings with them not only a unique set of goals and desires, but a highly unique skin type, as well. We work closely with each and every one of our patients to design a treatment plan that is unique to both their anatomy and needs, meaning we'll work with you to figure out exactly the treatment that'll help you meet your goals.
Set up your in person consultation, to learn more about what we can do for you today!