If certain areas of your face are bothering you such as wrinkles, thin lips, sagging cheeks, and fine lines, we're pleased to offer products from Juvéderm® — one of the most popular and effective dermal fillers in the world — to address these concerns.
What is Juvéderm?
The FDA-approved Juvéderm brand includes a variety of excellent dermal filler products to safely and effectively plump the skin to create subtle yet significant improvements. Juvéderm can address many areas of concern, including:
Sagging cheeks
Fine lines
Deep wrinkles
Marionette lines
Thin lips
Under-eye bags
Thin lips
Weak chin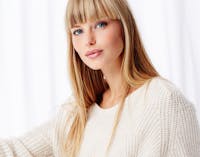 How does Juvéderm work?
Juvéderm is made of synthetic hyaluronic acid — the naturally occurring sugar in our bodies makes our skin maintain its hydration, plumpness, elasticity, and youthfulness. As we get older, our bodies slow the production of this important element. When hyaluronic acid is re-introduced to our bodies with Juvéderm injections, the effects are natural-looking and beautiful.
Treatment, recovery,
and results
Juvéderm injections are performed in-office. Small amounts of the selected Juvéderm product will be injected directly into the treatment areas with a very fine needle. A local numbing agent may be applied to sensitive areas.
Results will be immediately visible following your Juvederm in Tampa. You may experience mild tenderness and redness at the injection sites, but this will subside within a week. Patients may resume regular activities immediately after treatment. To minimize bruising and swelling, discontinue Aleve®, Advil®, ibuprofen, Excedrin®, and aspirin one week before treatment, and discontinue use of vitamin E or St. John's Wort for two days in advance.
Types of Juvéderm
Juvéderm is available in several different formulations to more effectively target different areas of concern. During your consultation with us, we will discuss which Juvéderm product(s) will be best for your specific aesthetic needs.
Juvéderm Ultra
Used for lip plumping, mild wrinkles, and moderate volume
Juvéderm Ultra can provide significant facial rejuvenation due to its ability to beautifully plump the skin and lift the face. Juvéderm Ultra is also very commonly used for lip enhancement. Results last 6 to 9 months.
Juvéderm Ultra Plus XC
Used for moderate facial lines and jaw contouring
Made of a thicker, more robust gel than Juvéderm Ultra, Juvéderm Ultra Plus delivers outstanding results for more severe wrinkles. In addition, Juvéderm Ultra Plus provides volume for the cheeks and/or jaw. Results last 9 to 12 months.
Juvéderm Vollure
Used for under the eyes, marionette lines, and nasolabial folds
Juvéderm Vollure is made of medium-thick gel, and is perfect for improving facial creases such as marionette lines and nasolabial folds at the mouth. Juvéderm Vollure is also great for softening deep wrinkles. Results last up to 18 months.
Juvéderm Volbella
Used for fine lines, under the eyes, and lip contouring
Juvéderm Volbella is made with a very thin gel which makes it ideal for targeting superficial lines of the face. It also works as a unique lip filler that has the ability to contour the lips in a very soft, subtle, natural way. Results last up to 18 months.
Juvéderm Voluma
Juvéderm Voluma is the first FDA-approved dermal filler that has been especially created to address sunken facial skin and add volume to the mid-face, define a weak chin, and contour the cheeks. Voluma is made of the thickest and most effective gel from the Juvéderm line family of products. Results can last up to two years.
Candidates for Juvéderm
If you're interested in Juvederm in Sarasota and Tampa, it may be the perfect dermal filler for you. Juvéderm is safe for patients of all skin types and colors, and the best candidates for this product are individuals who want to improve folds, wrinkles, and facial volume loss. Juvéderm treatments in Sarasota and Tampa from HKPS
If you're looking for Juvéderm treatments in the Sarasota and Tampa area, Holcomb - Kreithen Plastic Surgery & MedSpa is the perfect place for you. Cosmetic injectables such as Juvéderm are one of our main services, and from the moment you step inside our doors, you will experience the very best in customer support and white-glove service. Our competent and compassionate team will attend to your every concern and need, and our specialists will deliver the beautiful, natural-looking results you want. To schedule a consultation, please contact us today.