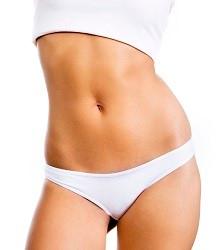 Having trouble with stubborn body fat? Well, it's time to make a wise decision with SmartLipo! SmartLipo is an expedient and effective form of laser liposuction designed to give your skin a smooth, firm look and feel by encouraging the growth of collagen.
Following the SmartLipo procedure, the treated areas will have less fatty tissue and will appear more toned almost immediately. Improvements such as increased firming of the skin should continue on throughout the first two weeks. After a maximum of six months, the full effect of the procedure will be realized, leaving you with the figure you've been dreaming of.
So, if jowls, saddlebags, love handles, and other fatty deposits have hampered your appearance, make the choice to go with SmartLipo! Dr. David Holcomb and Dr. Joshua Kreithen, both experienced cosmetic surgeons in the Sarasota area, will discuss whether this exciting new laser procedure is right for you. Schedule an appointment by contacting our office today!
Tagged SmartLipo