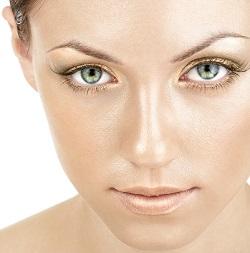 Rhinoplasty — Bulbous Nasal Tip Sarasota
If you are considering rhinoplasty, it may be because you have a bulbous nasal tip. A bulbous nasal tip is where the tip of a patient's nose is described as particularly big, round or pronounced. The bulbous nasal tip can be so prominent that it distracts from the rest of one's face.
There are a few causes of a bulbous nasal tip. Thick skin, as is often the case with people of certain ethnic heritages, can be the cause for the nasal tip to look round or bulbous. Also, excessive cartilage in the lower sections of the nose can affect the size and shape of the nasal tip. Most people with this condition have a combination of these two factors.
Sitting down and consulting with the experienced Dr. David Holcomb can help you hash out the details of your particular concerns.Dr. Holcomb is an expert in rhinoplasty as well as in surgical management of the nasal airway. Contact us at our office in Sarasota if you are interested in discussing rhinoplasty in greater detail.
Tagged Rhinoplasty