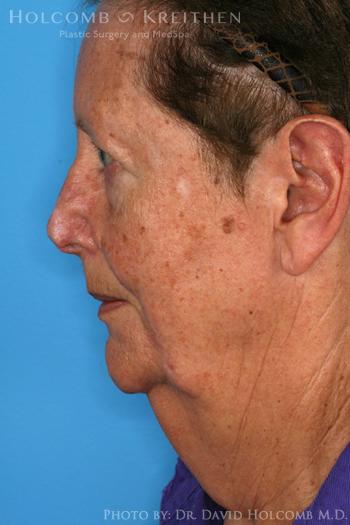 Skin tightening is a popular method of reducing the appearance of wrinkles or fine lines, and for treating laxity or droopiness. While the best results are usually seen with a surgical facelift, many patients would like to avoid the downtime and hassle of surgery. This has led to non-surgical options including energy-based methods using radiofrequency (RF), like the Lutronic Infini system.
Lutronic Infini delivers energy deep into the skin to trigger skin contraction and skin tightening. Insulated microneedles deliver RF energy beneath the skin's surface. The three-dimensional delivery of energy maximizes skin volumization and contraction for wrinkle reduction and skin tightening.
Infini is effective for treating a wide range of skin conditions, including wrinkles, acne scars, active acne, and trauma scars. It has been clinically proven to increase collagen production in the skin, helping to reduce wrinkles and resurface skin for a smoother and more refined appearance.
The treatment can take as little as half an hour or 60 minutes if there are deeper issues to be treated. To achieve optimum results, regular treatments should occur every six to eight weeks.
Lutronic technology is safe, effective, reliable, FDA-cleared and scientifically supported. Contact Holcomb-Kreithen today to find out more about the Lutronic Infini system and whether it is the right option to help improve the quality of your skin.