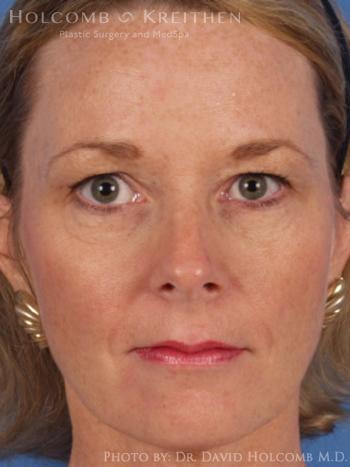 Cosmelan Skin Depigmentation Sarasota: Show off Your Skin's True Colors
During the aging process, the effects of sun exposure, pregnancy, medications and other factors can result in dark blemishes, spotting or discoloration of the facial skin. This gradual process, called hyperpigmentation, often leads to skin darkening in the temples, forehead, cheeks and upper lip areas.
Many of the patients we see at HK MedSpa have attempted to treat the discoloration with topicals, chemical peels and laser treatments with little to no success, and have difficultly concealing the affected areas. Cosmelan Skin Depigmentation Treatment is an advanced therapy that effectively reduces the discoloration in a relatively short period of time for most patients.
Cosmelan is a topical treatment that blocks the process that causes hyperpigmentation of the skin. Cosmelan slows the body's production of melanin, which is responsible for skin darkening. The active ingredients in Cosmelan help block the melanin-creating enzyme tyrosinase, which leads to a reduction in skin pigmentation. Cosmelan is suitable for all skin types and is effective at treating hyperpigmentation, melasma, brown spots, blotchy skin. It is a proven approach to having skin that feels rejuvenated, looks younger and healthier and has uniformity in its tone and texture. It is also quite cost effective compared to other cosmetic treatments that may not deliver the same excellent results.
Request a consultation with Jocelyne DeMaio, our HK MedSpa Licensed Medical Esthetician to learn more about the results you can achieve with Cosmelan Skin Depigmentation.
Tagged Cosmelan Skin Depigmentation Sarasota