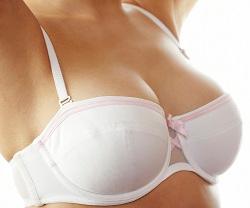 A breast reduction is a surgical procedure designed to reduce the sagging and heaviness of large breasts. Also known as reduction mammaplasty, breast reduction removes excess breast fat, glandular tissue and skin to achieve a breast size more in proportion with your body. It can also help to alleviate the discomfort in the back, neck and shoulders that often accompanies overly large breasts.
When performed by a skilled, credentialed surgeon, breast reduction surgery is an effective procedure that can improve a woman's quality of life. Enhanced self-image, self-confidence, and the ability to participate in physical activities that may have been previously avoided are some of most-cited benefits by patients having the procedure.
Choosing the right surgeon who is qualified and experienced is of extreme importance for anyone considering a breast reduction. Dr. Joshua Kreithen is a breast and body-contouring specialist board-certified by the American Board of Plastic and Reconstructive Surgery. He is one the most renowned and positively-reviewed aesthetic breast and body surgical specialists in the Sarasota and Tampa Bay area, and can be trusted to combine his artistic sense of balance, aesthetic judgment, and proven surgical skills to create superior results.
Contact Dr. Kreithen at Holcomb – Kreithen Plastic Surgery today to learn more about breast reduction surgery.
Tagged Breast Reduction SurgeryReduction Mammaplasty