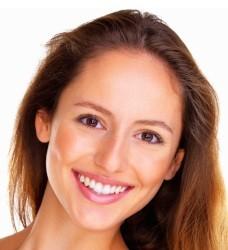 When most people think of ways to fight facial aging, the first thing that comes to mind is typically a facelift. However, with the AccuLift, you can turn back the clock on facial aging in as little as thirty minutes – with no surgery! Instead, this treatment uses cutting-edge energy technology.
The AccuLift is a facial-rejuvenation technology that can improve the contours of the face and neck. Over time, fat deposits in the underlying facial fat layer sag, creating jowls and areas of sagging.
Your skin also naturally loses elasticity, which is its ability to remain firm and tight. This is what results in wrinkling, drooping skin and fine lines.
AccuLift uses highly concentrated energy to melt sagging fatty tissue. The fat can then be removed through a cannula or naturally by the body. The energy from the treatment also works to tighten the drooping skin tissue and reduce wrinkles.
To learn more about the results you can achieve with the AccuLift, speak with the professionals at HK MedSpa.
Contact our office in Sarasota to schedule a consultation.