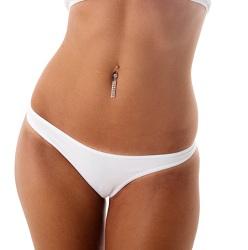 Abdominoplasty — Sarasota Tummy Tuck Procedure
Women who have experienced pregnancy and childbirth are generally left with loose skin and muscles around the abdomen. This can be compounded by age and gravity. Board-certified plastic surgeon Dr. David Holcomb offers a way to correct that unwanted belly bulge with a popular surgical procedure known as an abdominoplasty, or tummy tuck.
An abdominoplasty can help to restore tight skin and muscles around the stomach. Keep in mind that the tummy tuck is not an alternative to natural weight loss. The purposes are mainly to reattach muscles to form a stronger abdominal wall and to remove excess skin.
The results of the surgery leave the patient with a flatter, smoother mid-section and a thinner waistline. In many cases, liposuction is performed to remove any excess fat around the area as well.
For more information about abdominoplasty, contact the Sarasota office of Dr. Holcomb.
Tagged AbdominoplastyTummy Tuck Procedure