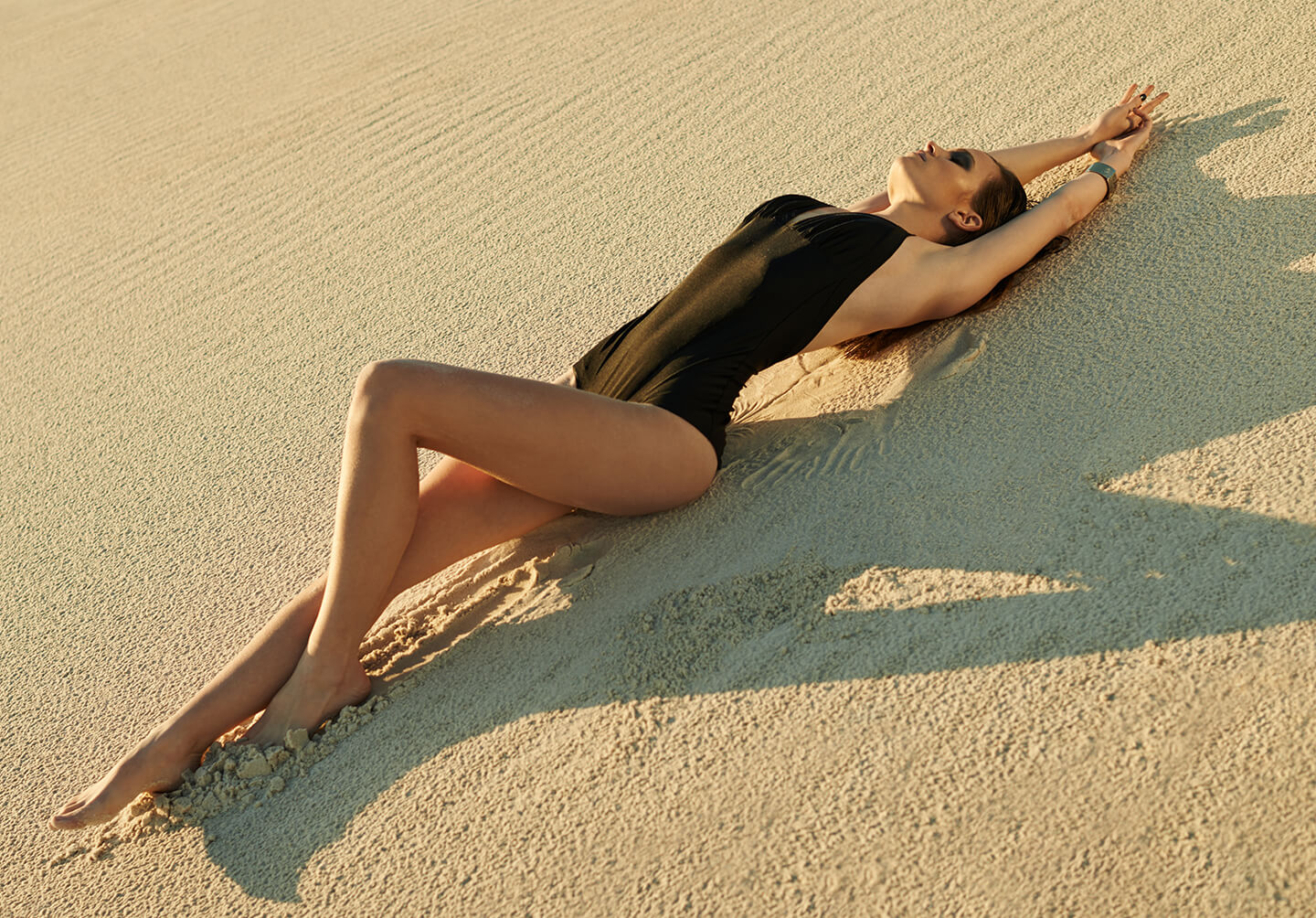 Abdominoplasty: Enhancing Confidence and Well-Being through Body Contouring
Abdominoplasty, otherwise referred to as a tummy tuck, is a surgical procedure that aims to enhance the appearance of the abdomen. It is designed to address concerns such as excess skin, stubborn fat deposits, and weakened abdominal muscles caused by factors such as pregnancy, weight loss, or aging. By sculpting the abdominal region, abdominoplasty helps individuals achieve a more proportionate, firmer, and slimmer abdomen, ultimately boosting their self-confidence and overall sense of well-being.
By exploring the objectives, surgical techniques, recovery process, potential risks, and benefits of abdominoplasty, patients can gain a better understanding of its significant role in modern aesthetic medicine.
What are the reasons that patients undergo abdominoplasty?
While the primary goal of abdominoplasty is to eliminate excess skin and fat, it also addresses weakened or separated abdominal muscles. Factors such as pregnancy, fluctuations in weight, or the natural aging process can stretch the abdominal wall and cause muscle laxity, resulting in a protruding or sagging belly. Abdominoplasty corrects this condition by tightening the abdominal muscles, leading to a flatter and more toned abdomen. By restoring muscle integrity and removing excess tissue, the procedure contributes to improved posture, enhanced core strength, and alleviation of back pain, ultimately promoting better overall physical function.
What are the different types of abdominoplasty?
Abdominoplasty procedures are tailored to meet the unique needs and concerns of each patient. Prior to surgery, it is crucial that patients come in for a thorough consultation with a qualified plastic surgeon to determine the most appropriate technique.
Patients will typically be advised to undergo one of the following procedures:
Traditional Abdominoplasty
This technique involves an incision made from hip to hip, positioned just above the pubic area. The surgeon meticulously removes excess skin and fat, repairs weakened or separated abdominal muscles, and adjusts the position of the navel, if needed. Liposuction may also be employed to contour the waist and flanks. The remaining skin is then carefully repositioned over the newly contoured abdomen, and the incisions are closed with sutures.
Mini Abdominoplasty
This modified technique is suitable for patients with minimal excess skin and muscle laxity below the navel. It entails a shorter incision and focuses on addressing concerns limited to the lower abdomen. The surgeon removes a smaller amount of skin, tightens the lower abdominal muscles, and adjusts the position of the navel, allowing the patient to feel more confident with their slimmer midsection.
Reverse Abdominoplasty
In cases where excess skin and fat are primarily concentrated in the upper abdomen, a reverse abdominoplasty may be recommended. This technique involves an incision placed beneath the breasts, allowing for a more comprehensive removal of excess tissue. As a result, patients get to enjoy a more sculpted tummy and improved body contours.
Post-surgical guidelines
The recovery period following abdominoplasty is crucial for achieving successful and satisfying results. Patients are advised to carefully follow their surgeon's instructions, which may include the following:
Rest and Support
Ample rest and limited physical activity are essential during the initial stages of recovery. Compression garments can help reduce swelling, provide support, and promote healing.
Pain Management
Discomfort and pain can be effectively managed with prescribed medications. The surgeon will provide guidance on pain management techniques to ensure a comfortable recovery.
Physical Limitations
Patients must avoid heavy lifting, exercise, and all other forms of strenuous activity for at least one month following their procedure. Gradually reintroducing physical activities should be done under the guidance of the surgeon.
Scarring and Long-Term Results
While scarring is an inevitable part of any surgical procedure, skilled surgeons strive to minimize its visibility. With time, the incision lines tend to fade and become less noticeable. It is vital that patients maintain a healthy lifestyle (regular exercise and a balanced diet) to preserve the long-term results of abdominoplasty.
Tummy Tuck Before & After Photos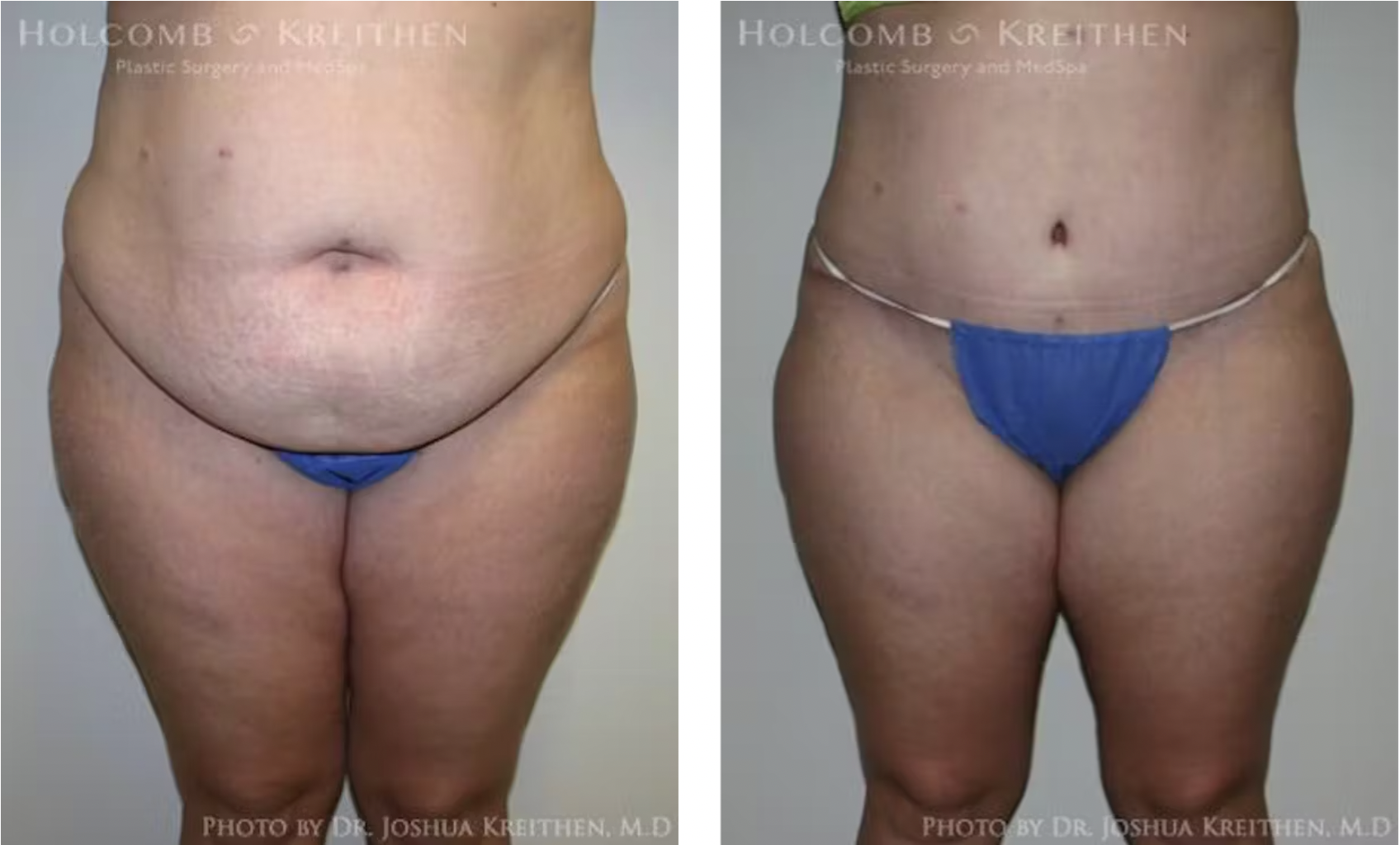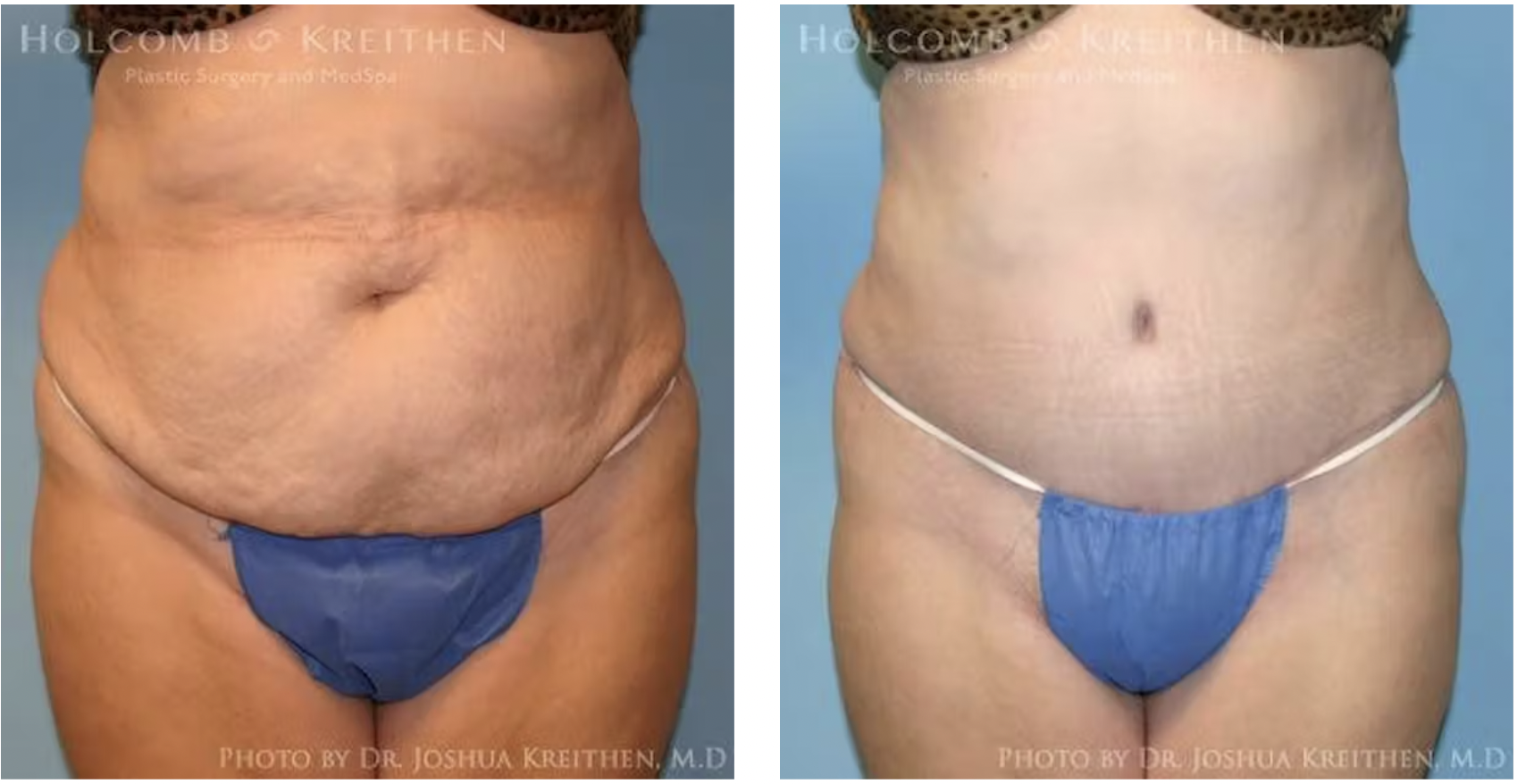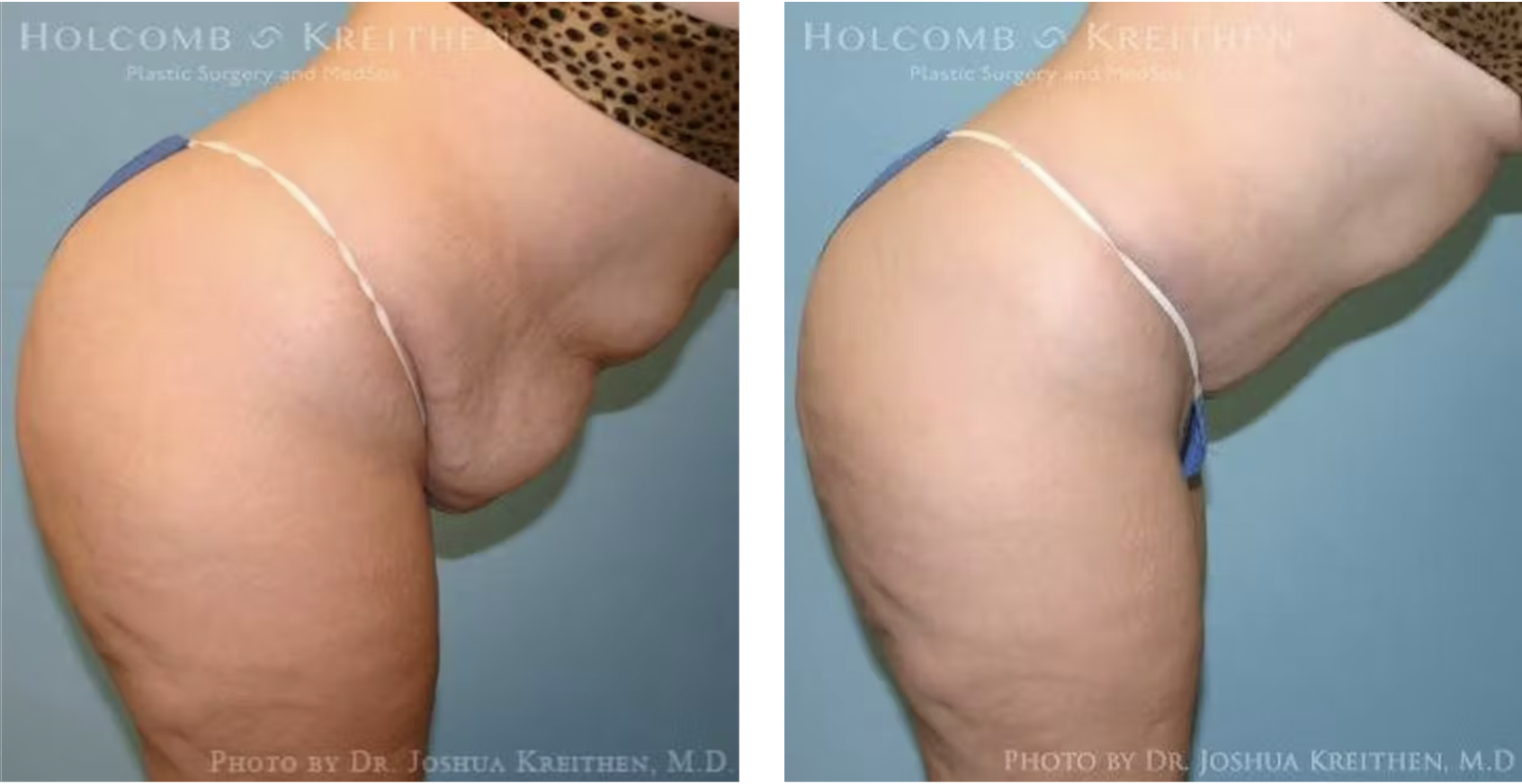 What is the takeaway?
Abdominoplasty provides extensive benefits that can significantly impact both physical and emotional well-being. In addition to the aesthetic improvements, patients often experience a boost in confidence, improved body image, and enhanced self-esteem. Restoring the integrity of the abdominal muscles can alleviate physical discomfort, improve posture, and enhance core strength. Many patients also find increased motivation to maintain a healthy lifestyle after the procedure.
It is crucial that patients refer to a qualified plastic surgeon to assess their candidacy and determine which procedure is right for them. At HK Plastic Surgery, our practitioners have years of experience in performing tummy tucks in Sarasota & Tampa. Our team of specialists has the expertise to recognize your issues and carry out a treatment that will get you to where you want to be.
Reach out to us today for a private consultation.